Shakespeare Redrawn Quotes
(22) As You Like It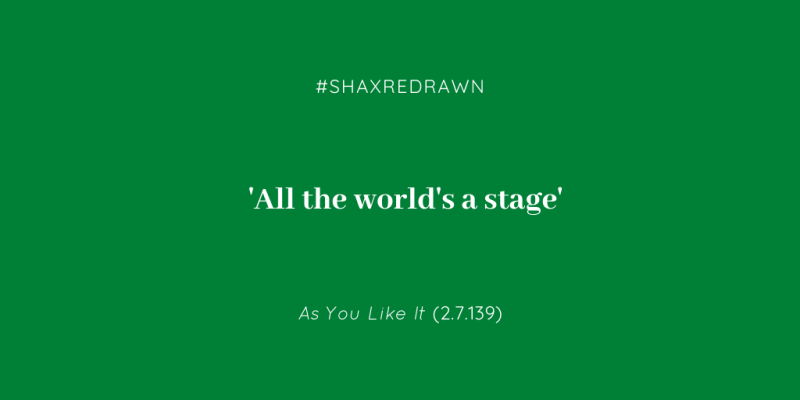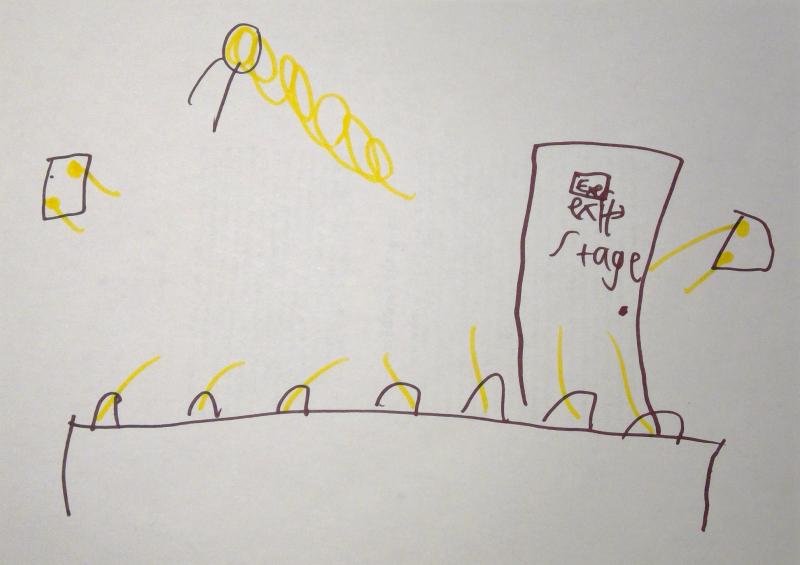 Jaques ponders the seven ages of our lives.
(21) 1 Henry IV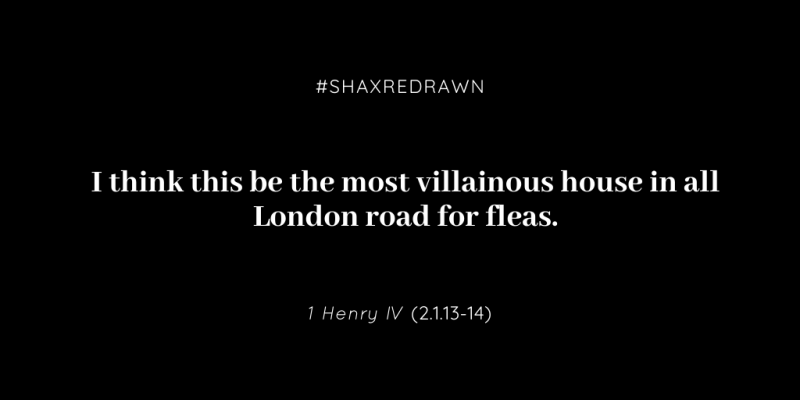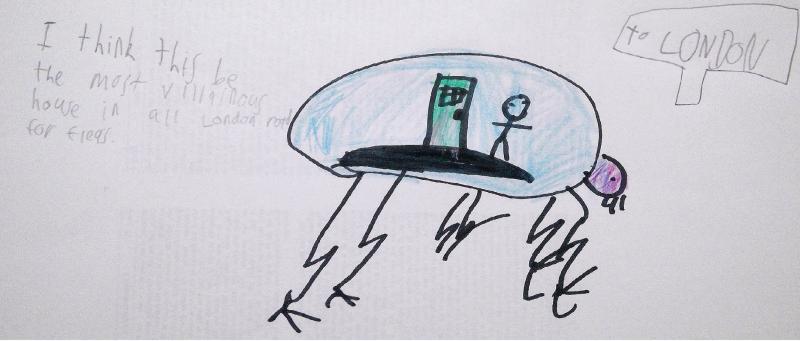 Some carriers spend a rough night at an inn with a bad reputation for hygiene.
(20) Julius Caesar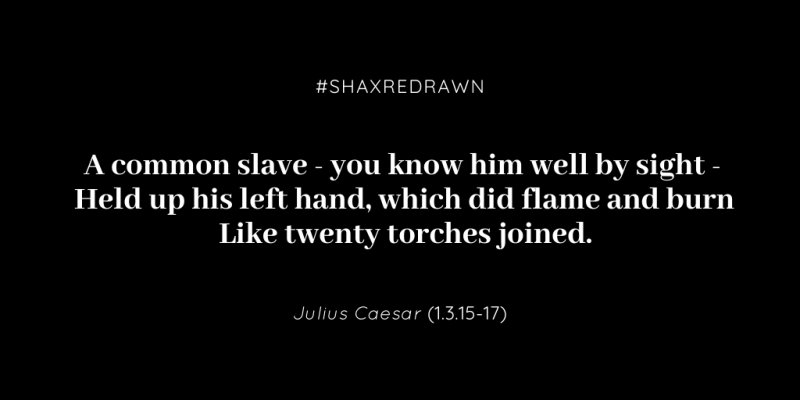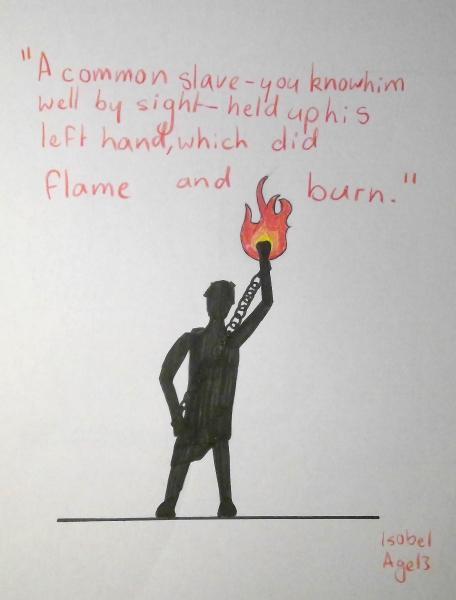 Portents herald that change and 'civil strife' are coming to Rome.
(19) 3 Henry VI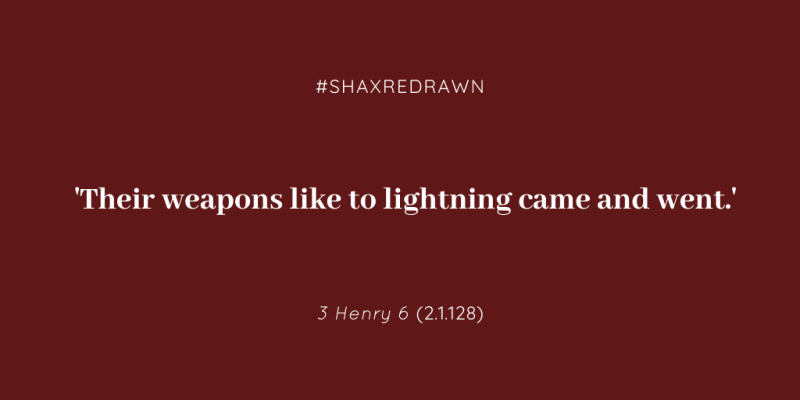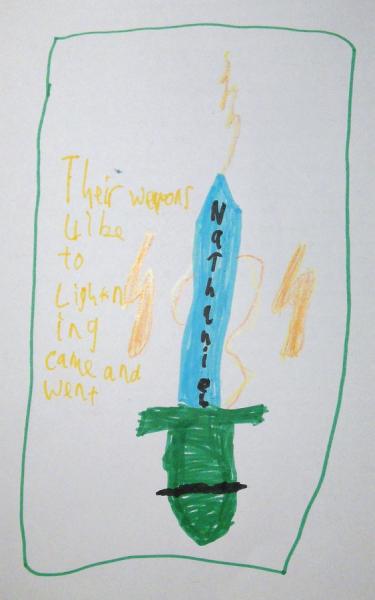 During battle, the enemy are as swift as lightning and cannot be overpowered.
(18) The Merry Wives of Windsor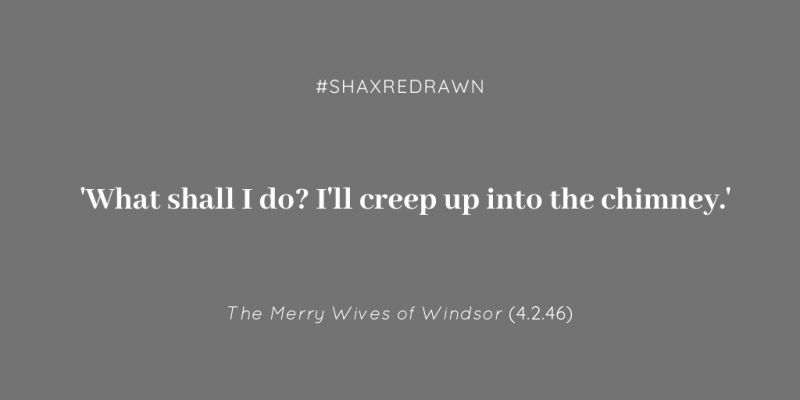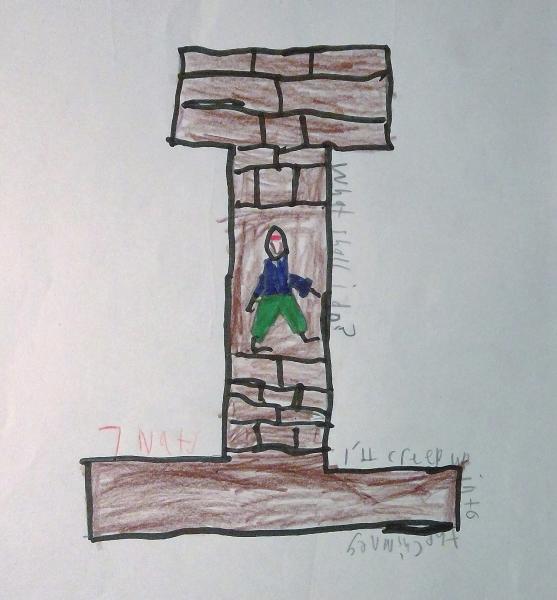 Shakespeare's most rotund rogue seeks a dangerous hiding place!
(17) 2 Henry VI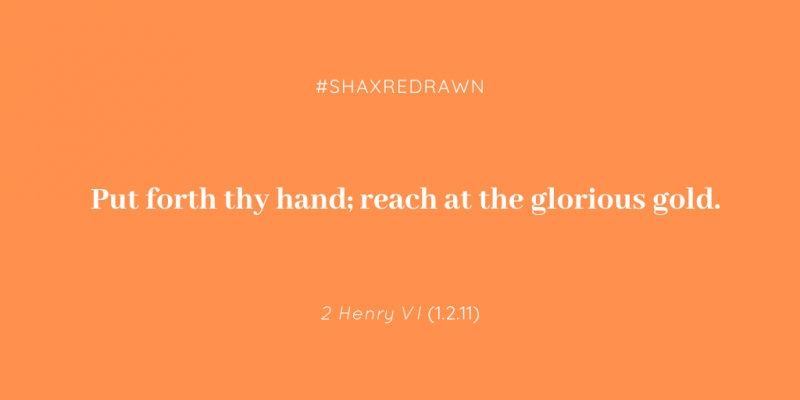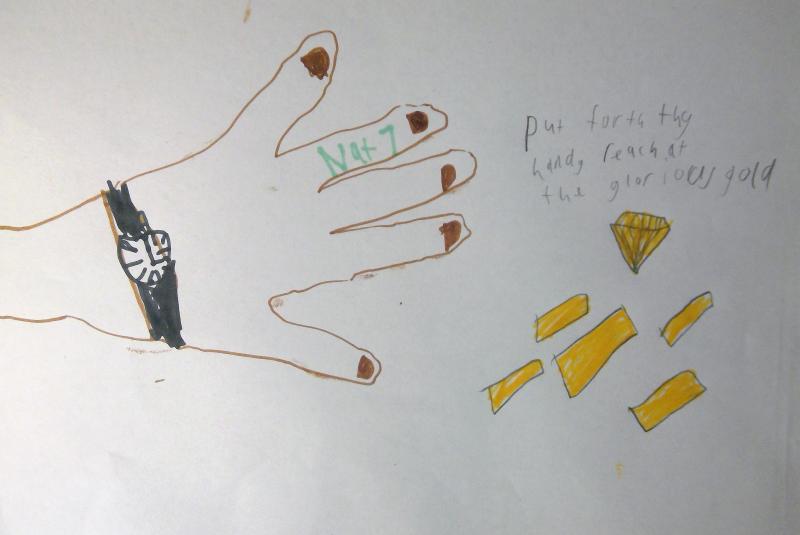 An ambitious woman encourages her husband to reach for the crown.
(16) Richard II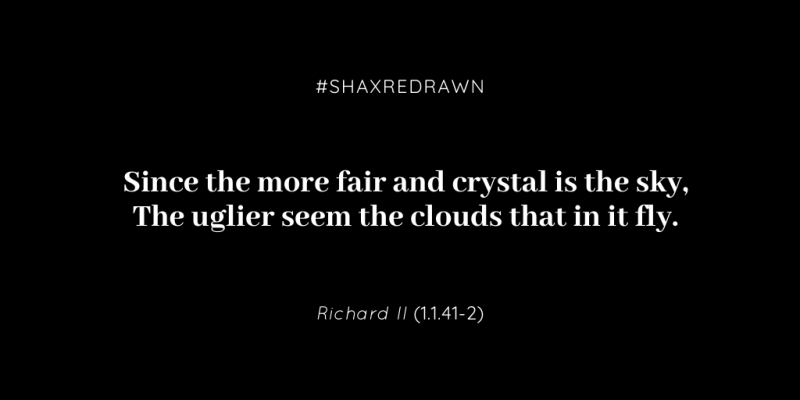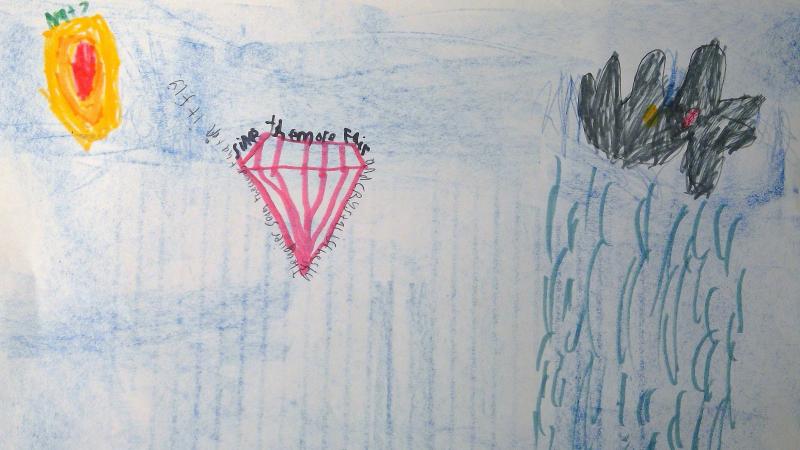 An accused traitor looks worse by comparison to those around him.
(15) Much Ado About Nothing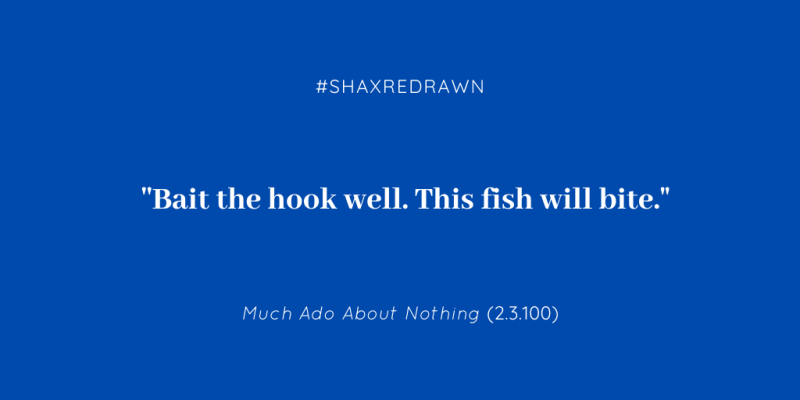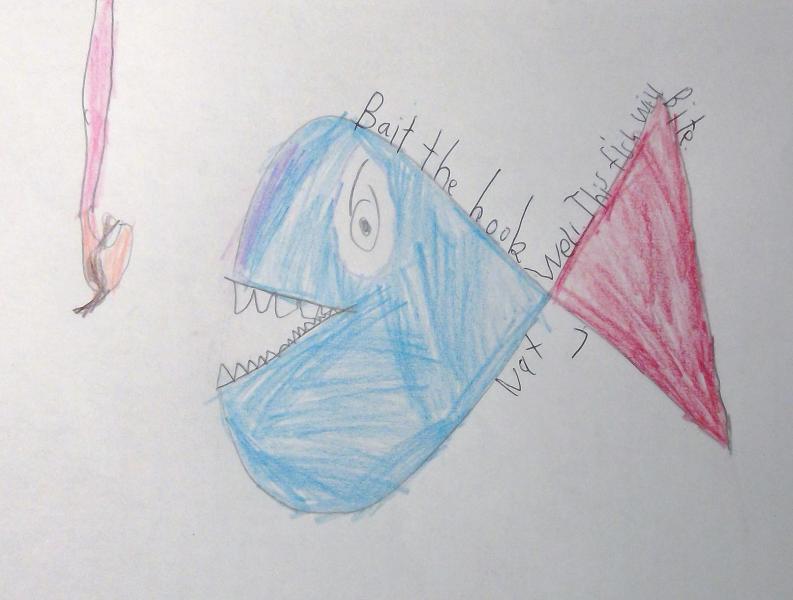 In this famous 'gulling' scene, a prank is played on a man who's sworn never to fall in love or marry.
(14) Pericles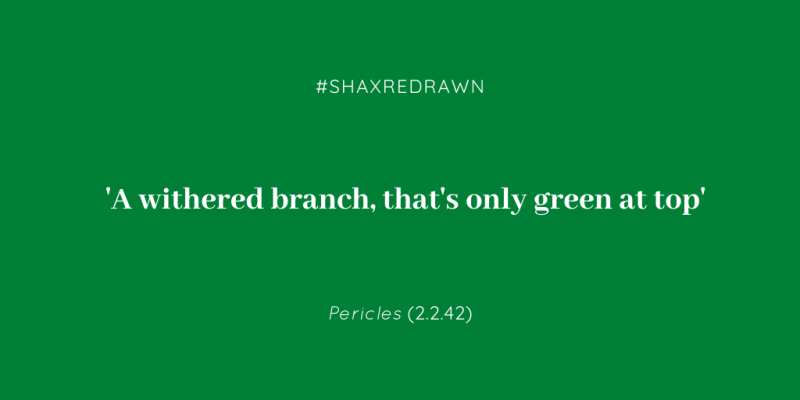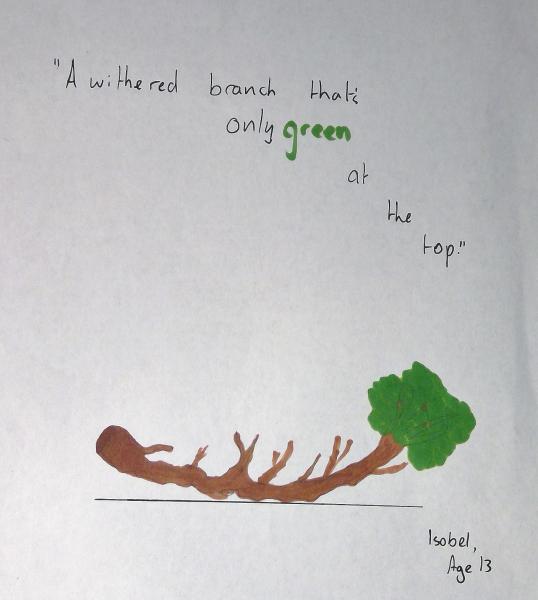 A strange knight enters the tournament bearing a cryptic device to symbolise his hopes.
(13) Titus Andronicus

This week #ShaxRedrawn turns to the gory Titus Andronicus, where a villain is scheming to get what he thinks he deserves
(12) Richard III

In King Richard III, an old queen wonders why anyone would flatter the conniving, scheming Richard, whom she describes as a bottle-shaped spider entrapping those who flatter him in his web.
(11) 1 Henry VI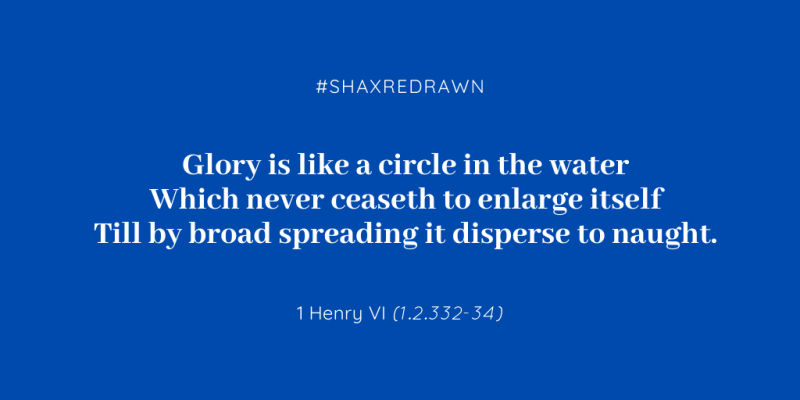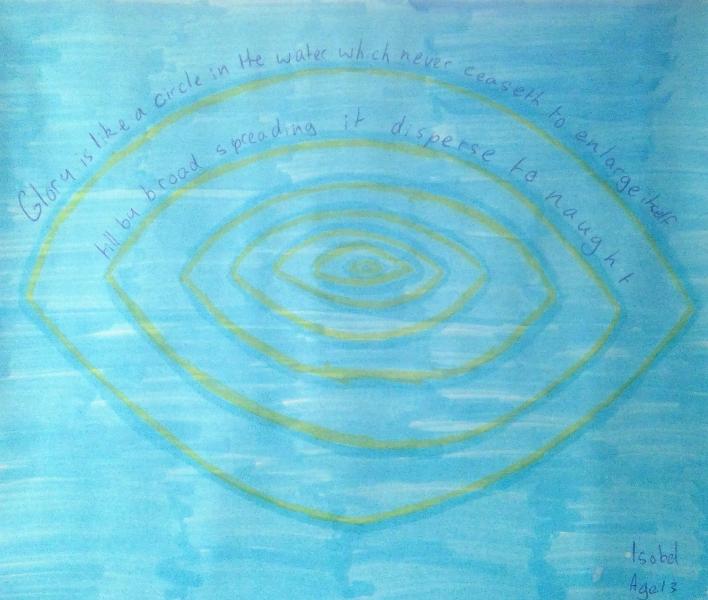 Joan of Arc inspires the French before their battle against the English.
(10) As You Like It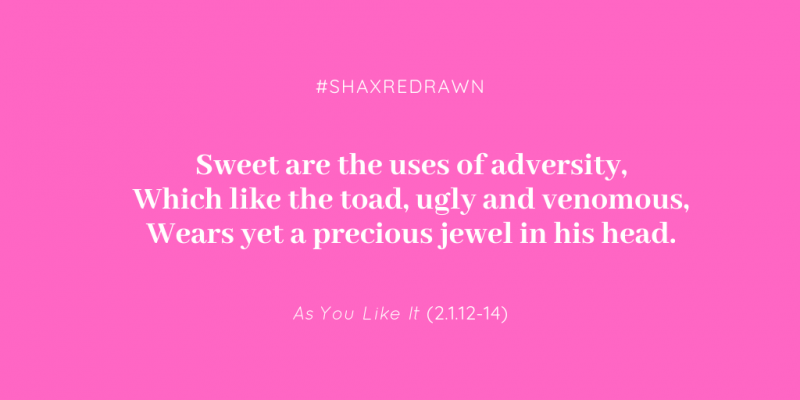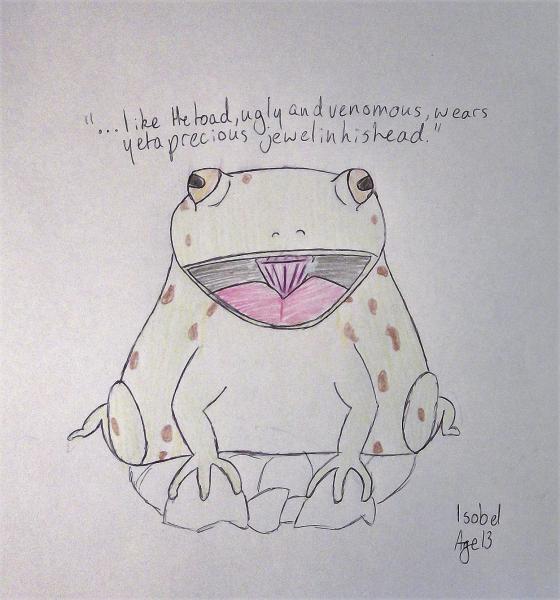 Exiled to the forest (much like Robin Hood's merry men), a gentleman reflects on finding the silver lining to his situation.
(9) The Tempest - 2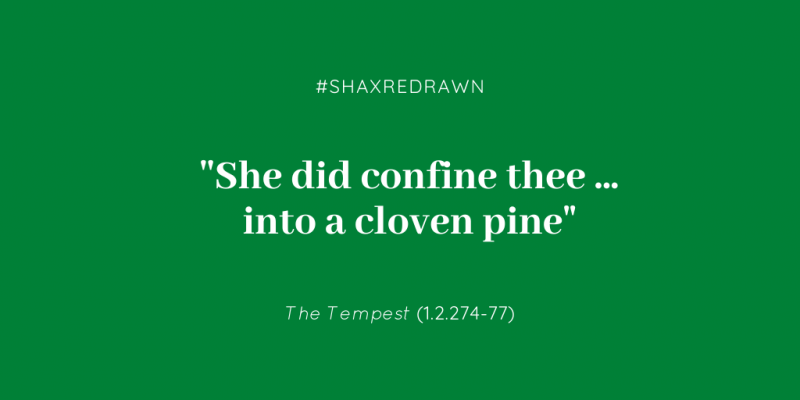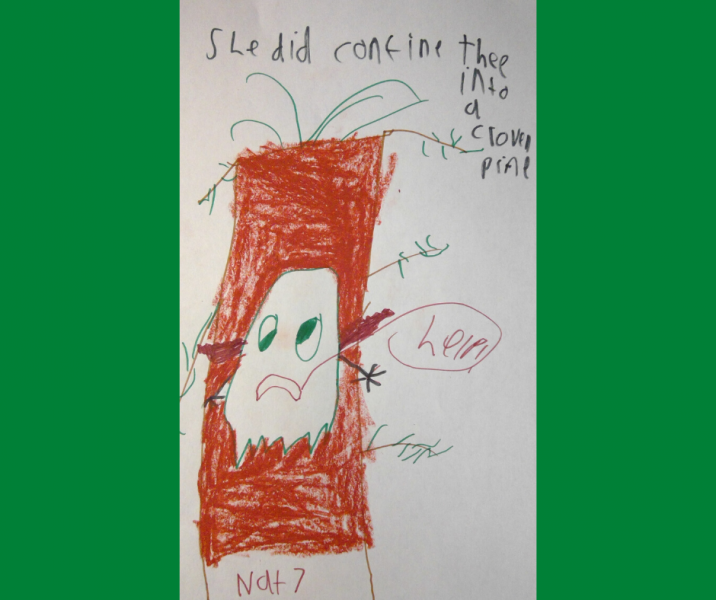 A witch 'confines' a magical spirit inside a pine tree, where he is trapped for 12 years until a magician hears his cries and releases him.
(8) The Tempest - 1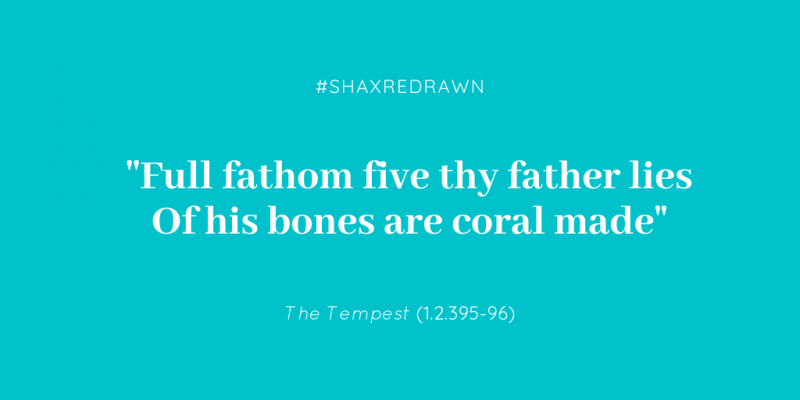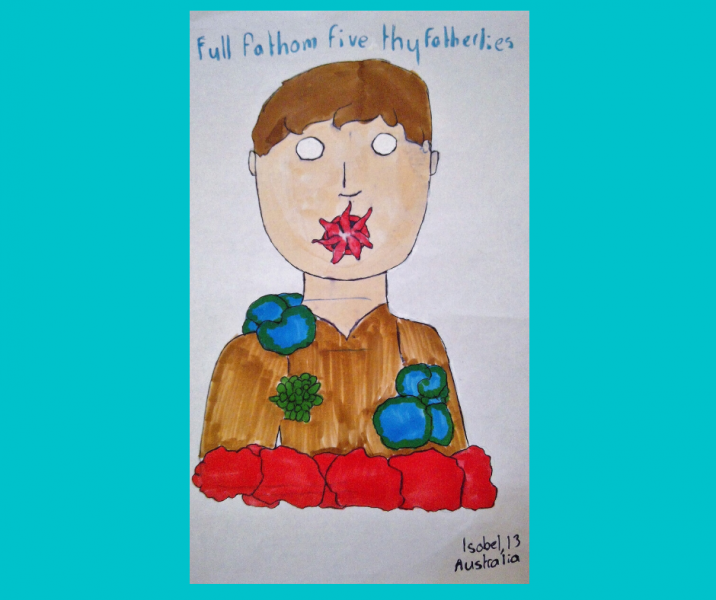 On an island controlled by a magician, an airy spirit sings this song about what we find (and what we might become) in the depths of the ocean.
(7) The Two Gentlemen of Verona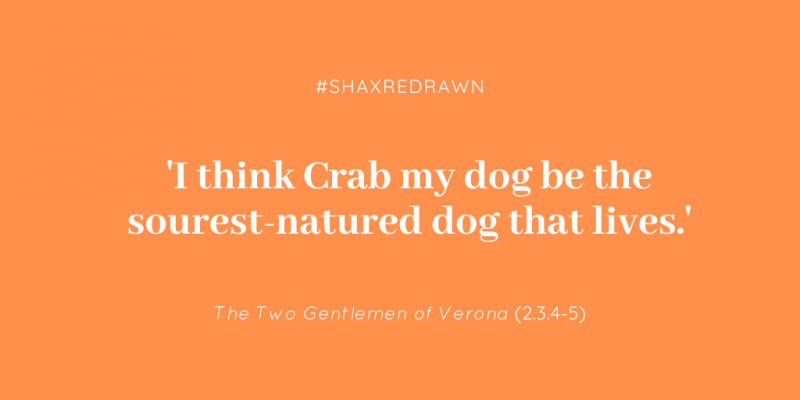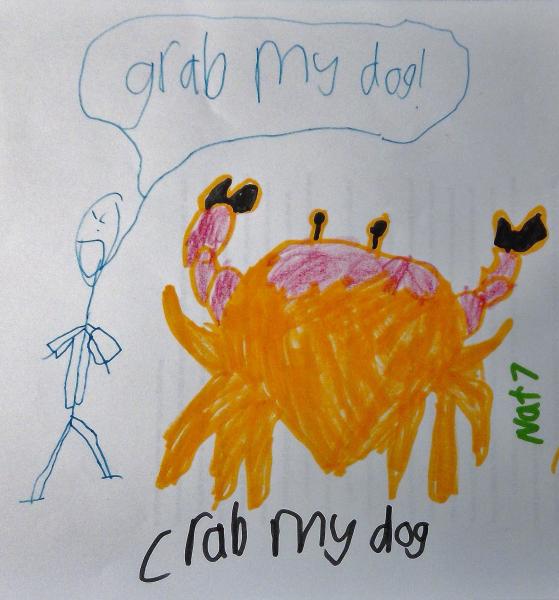 In this week's quote we meet -- and draw -- the most famous dog in Shakespeare.
(6) King Henry IV Part 2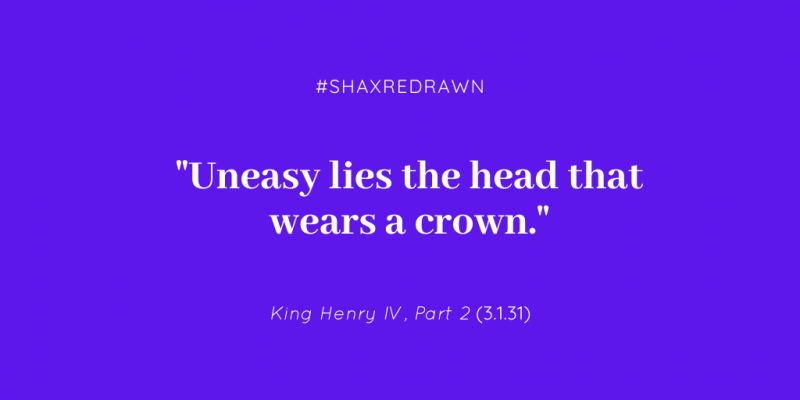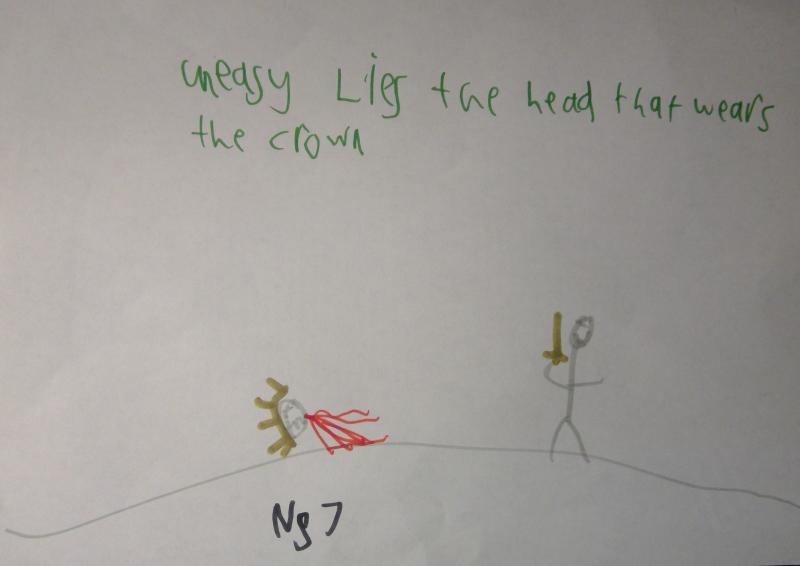 The King of England is having trouble sleeping, and wonders why sleep visits the 'poorest subjects' but won't come to the King.
(5) The Merchant of Venice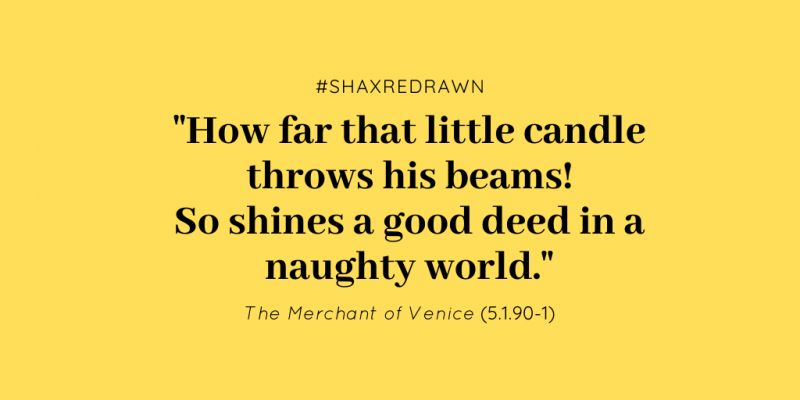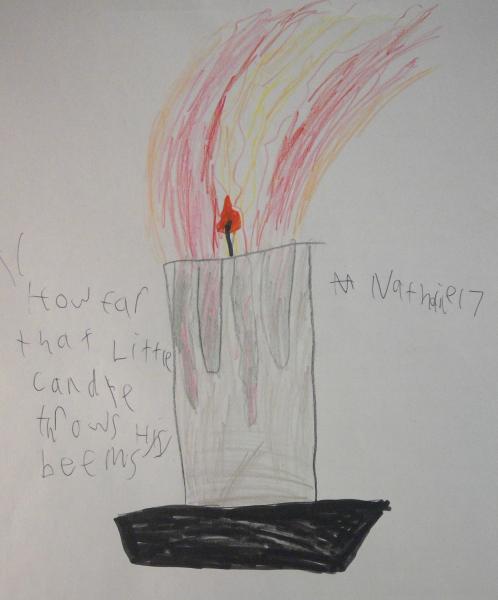 A wealthy woman approaching her home is cheered by the sight of a candle burning within. In this complex play Shakespeare explores what makes deeds 'good' or 'naughty' in the world.
(4) Othello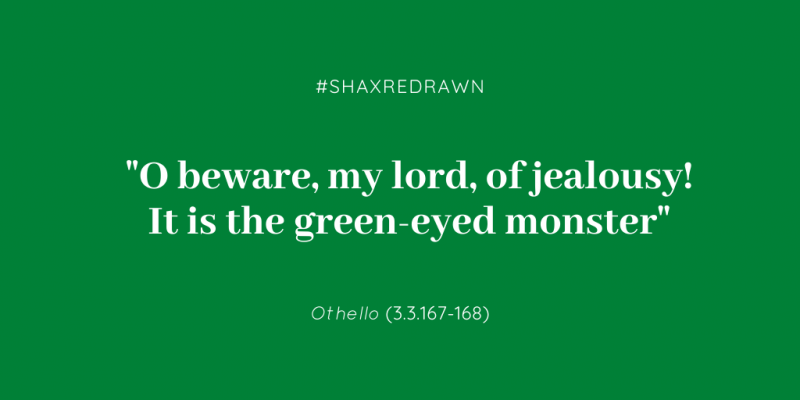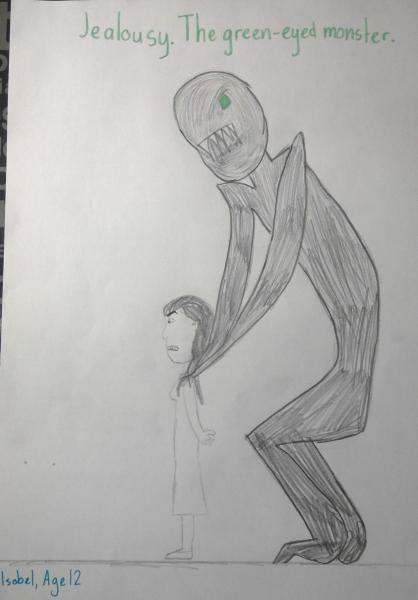 Othello is a successful military general who has recently married his love, Desdemona, in secret. Now, one of his soldiers is trying to trick him and make him believe that his friends and his wife are unfaithful.
(3) Macbeth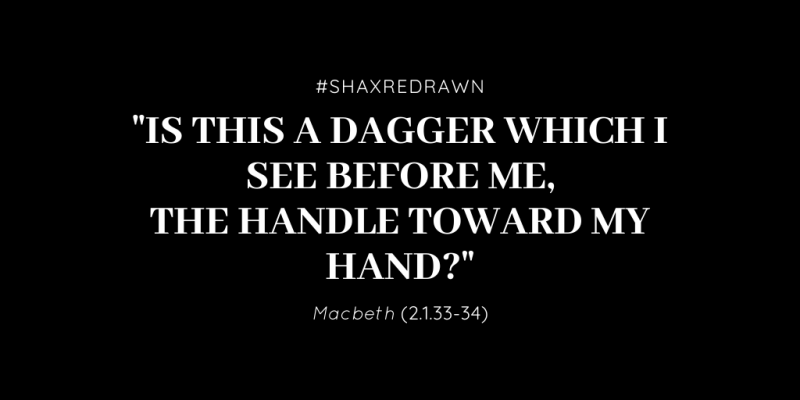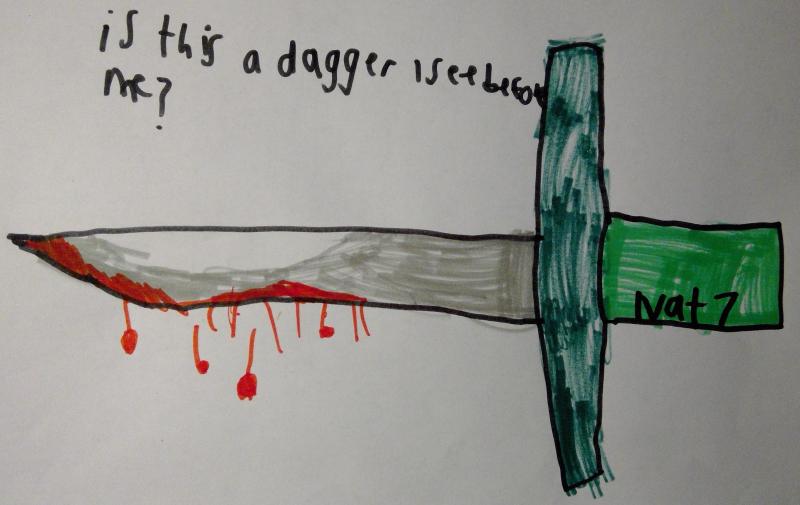 Macbeth and his ambitious wife, Lady Macbeth, are planning to kill the king. On the night of the planned murder, Macbeth sees a mysterious dagger hanging in the air: but is the 'fatal vision' real or has he imagined it? Happy drawing!
(2) A Midsummer Night's Dream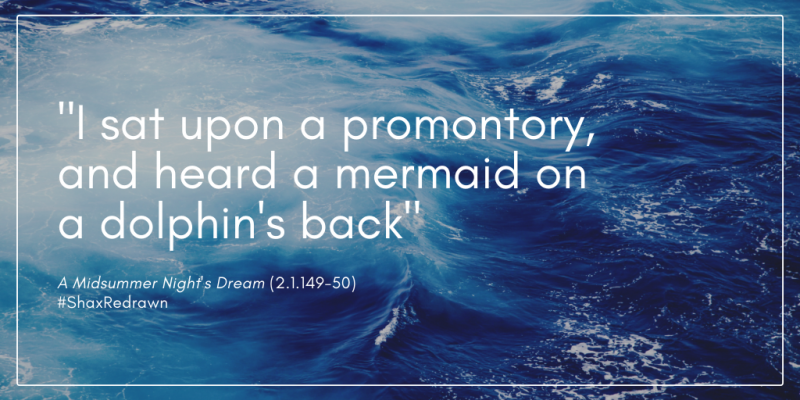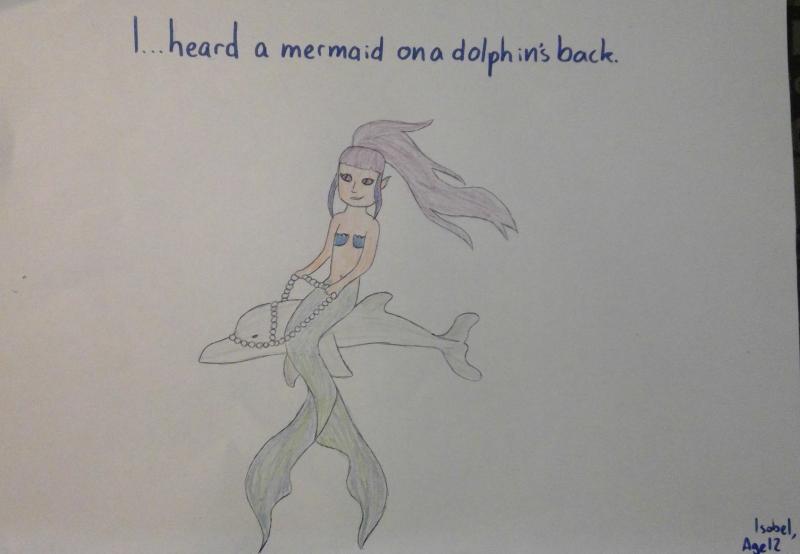 The King of the Fairies remembers a time he spent in a beautiful place, where he heard a mermaid singing. This place is also the location of a magical flower. He plans to use this flower to trick his wife and enchant the humans who enter his forest...
(1) Hamlet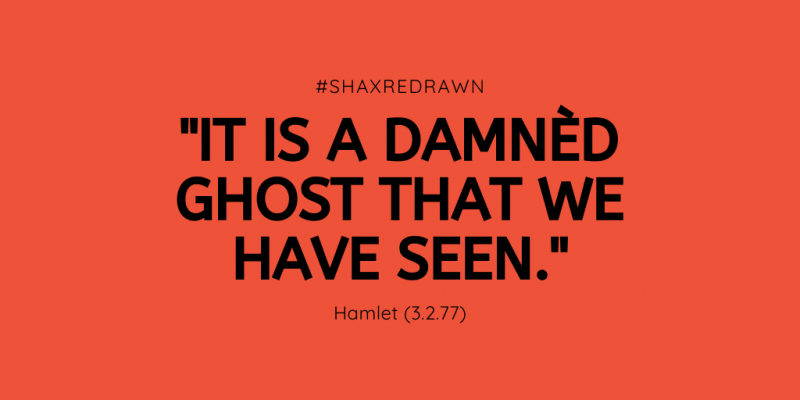 Hamlet is haunted by the ghost of his dead father. The ghost has told Hamlet he was murdered by Hamlet's very own uncle. But Hamlet isn't sure whether the ghost can be trusted…